Today's Headlines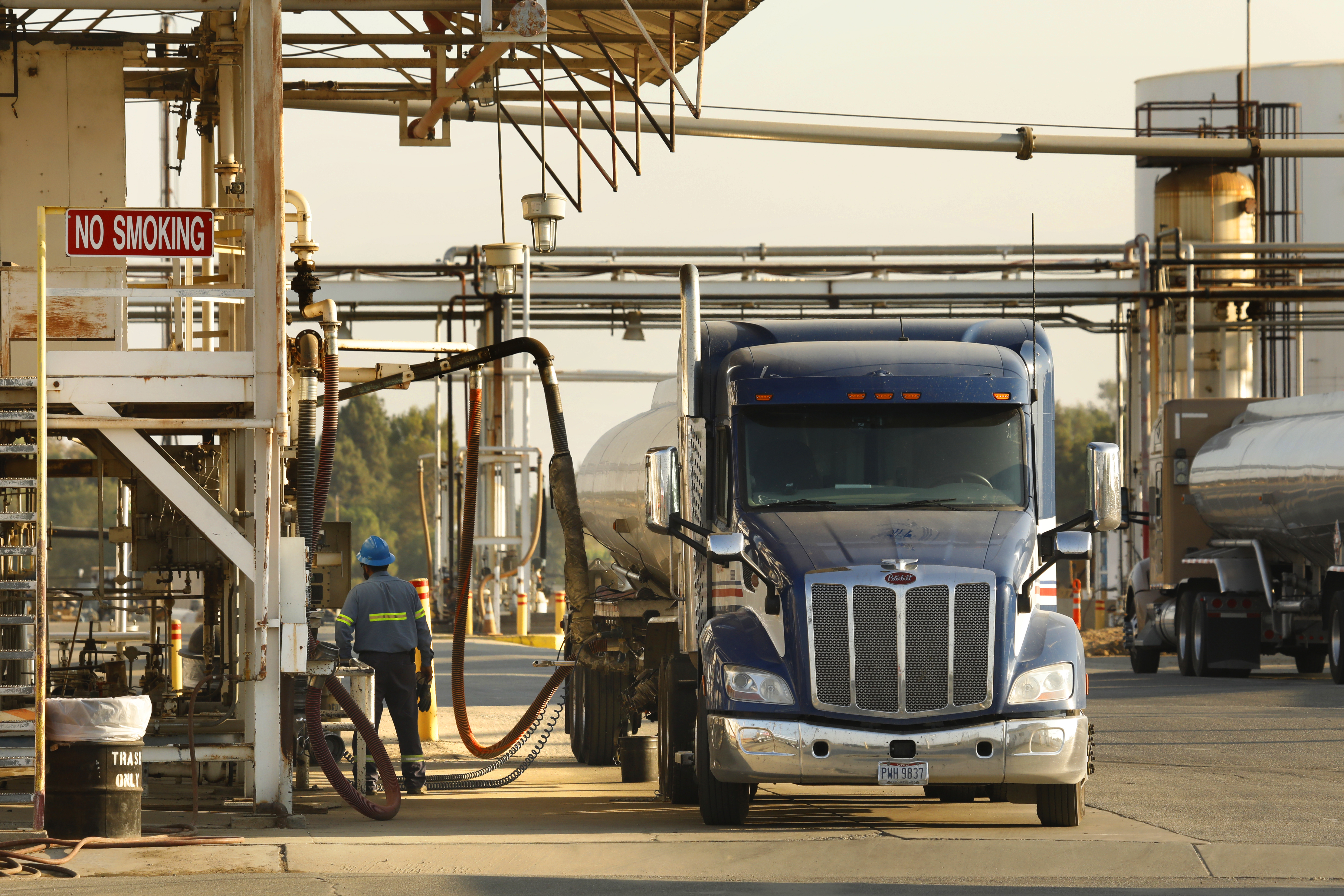 By Elvia Limón, Kenya Romero
Hello, it's Tuesday, March 28, and here are the stories you shouldn't miss today:
TOP STORIES
California lawmakers approve Newsom's oil bill
California lawmakers have approved Gov. Gavin Newsom's legislation to increase transparency in the oil industry, ending a special session he called last year to penalize excessive profits.
The bill, SBX1-2, gives the California Energy Commission the power to set a cap and impose penalties through a regulatory process if it decides that oil companies are making excessive profits and that a penalty will not result in higher prices for consumers.
More politics

Sign up for our California Politics newsletter to get the best of The Times' state politics reporting and the latest action in Sacramento.
Police ID assailant who killed 6 in Nashville school shooting
A shooting at a private Christian school in Nashville left three children and three adult staff members dead, authorities said.
The shooter, described by the Metro Nashville Police Department as 28-year-old Audrey Hale, a Nashville resident who authorities said identified as transgender, also was killed. Authorities initially indicated incorrectly the assailant was a teenager.
A police spokesman said officers engaged the shooter, who was fatally shot in the confrontation.
After police killings, California families often kept in the dark
For years, law enforcement agencies across California have been trained to quickly question family members after a police killing in order to collect information that, among other things, is used to protect the involved officers and their department, an investigation by the Los Angeles Times and the Investigative Reporting Program at UC Berkeley's Graduate School of Journalism has found.
The Times and the Investigative Reporting Program documented 20 instances of the practice by 15 law enforcement agencies across the state since 2008. Attorneys specializing in police misconduct lawsuits say those cases are just a fraction of what they describe as a routine practice.
More rain is rolling into L.A. County
Any hint of spring in Southern California won't last long, with another "cold and vigorous" storm system expected to move into the region Tuesday, bringing rain, snow and more chilly temperatures.
Beginning Tuesday, the warmer temperatures will feel long gone as a chilly storm from the Gulf of Alaska moves into the region.
The "cold and vigorous storm system" is expected to bring "rain, mountain snow, and breezy to gusty winds" beginning late Tuesday, according to the National Weather Service's forecast.
Our daily news podcast
If you're a fan of this newsletter, you'll love our daily podcast "The Times," hosted every weekday by columnist Gustavo Arellano, along with reporters from across our newsroom. Go beyond the headlines. Download and listen on our App, subscribe on Apple Podcasts and follow on Spotify.
PHOTO OF THE DAY
CALIFORNIA
These 33 important buildings owned by L.A. County could be at risk in a major quake. The Kenneth Hahn Hall of Administration has been vulnerable to collapse in the event of a major earthquake — one of 33 county-owned concrete buildings determined to be potentially at risk, county records show.
With thefts still high, California Prius drivers wait months for new catalytic converters. Prius drivers whose catalytic converters have been swiped are experiencing a second indignity: Thousands of owners are ahead of them in line for the same part, and the delays could stretch on for months.
Sellers get creative to close deals before the 'mansion tax' kicks in. As L.A.'s new "mansion tax" looms, sellers are trying anything to close deals before the April 1 deadline to avoid paying the tax — like giving out a free McLaren. Or an Aston Martin. Or a Bentley.
Support our journalism
Subscribe to the Los Angeles Times.
NATION-WORLD
Israel to delay controversial judicial overhaul amid the upheaval, key Netanyahu ally says. A powerful partner in Israeli Prime Minister Benjamin Netanyahu's government says the country's proposed judicial overhaul has been delayed for at least several weeks.
Ukrainian President Volodymyr Zelensky meets with U.N. atomic agency chief over Zaporizhzhia nuclear plant fears. The United Nations' atomic energy chief warned Zelensky in a meeting that the perilous situation at the Zaporizhzhia nuclear plant, Europe's largest, "isn't getting any better" as relentless fighting in the area puts the facility at risk of a nuclear disaster.
Scotland gets its first leader of color as Humza Yousaf is elected the new ruling party chief. Scotland gets its first leader of color as Humza Yousaf, the son of South Asian immigrants and a Muslim, is elected as head of the ruling party.
HOLLYWOOD AND THE ARTS
'John Wick: Chapter 4' and the inexorable rise of the aging action star. With its $73.5-million opening, "John Wick: Chapter 4" is just the latest in a string of action movies with aging stars to score at the box office.
Dolly Parton and Miley Cyrus' 'Rainbowland' was banned from a first-grade spring concert. "Rainbowland," a song by Dolly Parton and Miley Cyrus that celebrates acceptance, was recently banned from a spring concert set list at a Wisconsin elementary school.
Prince Harry appears in court for his privacy lawsuit against British tabloids. Prince Harry and Elton John were in a London court Monday as the lawyer for a group of British tabloids prepared to ask a judge to toss the lawsuit they brought with several other high-profile people who allege phone-tapping and other invasions of privacy.
BUSINESS
Disney layoffs begin this week. Iger says 7,000 job cuts to finish before summer. Walt Disney Co. this week begins its plan to cut 7,000 jobs as part of a wider effort to rejuvenate the Burbank entertainment giant's finances and reach profitability at its streaming business.
California State Farm car insurance customers to see a $264-million rate increase. California drivers who use State Farm for their auto insurance coverage are facing a premium increase of $263.7 million, the largest total amount approved since October by the California Department of Insurance.
Silicon Valley Bank will be acquired by North Carolina-based First Citizens Bank. North Carolina-based First Citizens Bank & Trust will buy Silicon Valley Bank, the tech-focused financial institution whose collapse earlier this month rattled the banking industry and sent shock waves around the world.
SPORTS
Enjoy Shohei Ohtani while you can, Angels fans. His days in Anaheim appear numbered. Arte Moreno didn't trade Shohei Ohtani last season. But in recent weeks, the Angels owner has started to construct a pathway for Ohtani to leave town.
Alyssa Thompson scores in her NWSL debut as Angel City falls in the season opener. Teenager Alyssa Thompson scored minutes into her NWSL debut for Angel City, but it wasn't enough to hold off Gotham FC in a 2-1 season-opening loss.
Elite USC receiver Dorian Singer never gave up his dream of playing on a big stage. Elite receiver Dorian Singer had no major scholarship offers late in his senior year, but determination helped him eventually find his way to USC.
Free online games
Get our free daily crossword puzzle, sudoku, word search and arcade games in our new game center at latimes.com/games.
OPINION
Let California voters decide whether to dump pointless elected positions. What does the nonpartisan state superintendent of public instruction do? Does the Board of Equalization need four elected positions? It's time to review whether California still needs these politicians.
Suddenly the U.S. is facing a problem we thought we'd solved: Rampant child labor. In Arkansas, Gov. Sarah Huckabee Sanders signed a law that scraps the requirement that 14- and 15-year-olds first obtain work papers before getting a job. Trying to make up for the labor shortage by hiring teens to work long hours under limited protections could shift those young workers' energy from school, making it more likely they will drop out.
ONLY IN L.A.
Eating at a Los Angeles museum has never been better. L.A. has some of the best museums and cultural institutions in the world, with restaurants and culinary programs that shine just as bright. Here, we offer 18 artful food experiences convenient to L.A.'s best museums, galleries and landmarks.
FROM THE ARCHIVES
A star is born. Stefani Joanne Angelina Germanotta, known professionally as Lady Gaga, turns 37 today! The American singer, songwriter, and actress who was spotted in Manhattan filming 'Joker 2' this week, was born March 28, 1986, in New York City.
We appreciate that you took the time to read Today's Headlines! Comments or ideas? Feel free to drop us a note at headlines@latimes.com.