Biden to speak on massive SVB collapse, whistleblower slams Soros-backed DA and more top headlines
| | |
| --- | --- |
| | Monday, March 13, 2023 |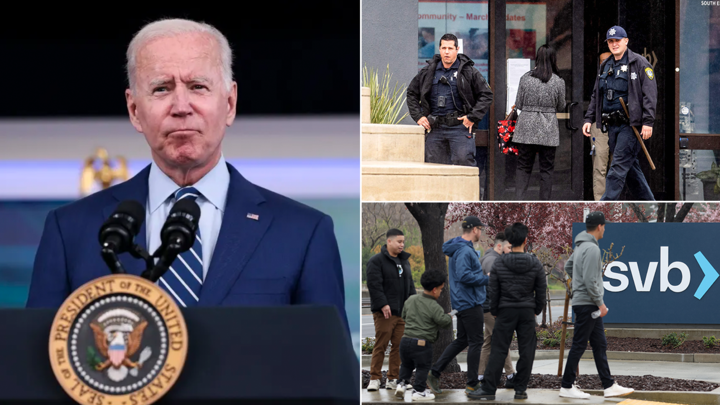 Good morning and welcome to Fox News' morning newsletter, Fox News First. Subscribe now to get Fox News First in your email. And here's what you need to know to start your day ...
BANKING ON IT - Biden to speak on massive Silicon Valley Bank collapse and Fed's response. Continue reading ...

'NOT WORTH IT' - St. Louis homicide detective blows whistle on Soros-backed DA's 'concerted effort to break down the system.' Continue reading ...

'BAD IDEA' - Newsom's California pushes billions in reparations payments as state faces budget deficit disaster. Continue reading ...
'CLASS ACT' - Lady Gaga jumps into action after red carpet fall before emotional performance. Continue reading ...
DISASTROUS - Giant blob of seaweed twice the width of US taking aim at Florida, scientists say. Continue reading ...
-
POLITICS
'BARRICADED IN' - Native American tribe holding Wisconsin families hostage has received millions of dollars in government funds. Continue reading ...
'LAWLESSNESS AND DECAY' - Lightfoot's election loss should serve as 'wake-up call' for other left-wing mayors, political insiders say. Continue reading ...
SECURITY RISKS - China's quiet land grab threatens our most valuable resource. Continue reading ...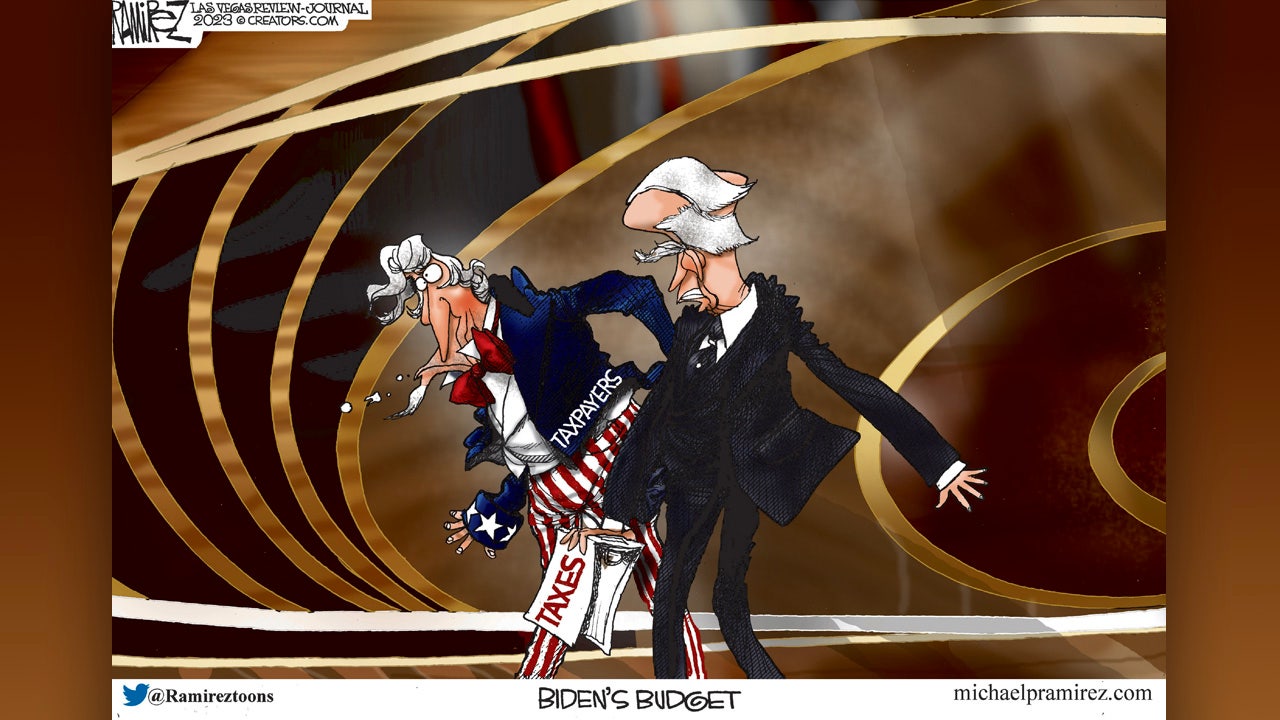 Click here for more cartoons...
MEDIA
PREACHING TO THE CHOIR - Rainn Wilson calls out anti-Christian bias in Hollywood after 'Last of Us' episode. Continue reading ...
TRUTH ABOUT MARXISM - DeSantis 'politicizing' education by teaching kids the 'evils' of communism, NBC anchor Chuck Todd claims. Continue reading ...
NOBODY'S BUSINESS - ESPN's Stephen A. Smith reveals 'personal' beef with Kyrie Irving. Continue reading ...
PRIME TIME
MARK LEVIN - The Democrats are tolerating anti-Semitism. Continue reading ...

STEVE HILTON - Biden's border crisis is emboldening drug cartels. Continue reading ...
TREY GOWDY - Message to Mexico on cartel cooperation: 'Do something about the cartels or we will.' Continue reading ...
IN OTHER NEWS
'NOT ACTUALLY HELPING' - Activists plant empty tents to encourage homelessness in Portland, drug counselor says. Continue reading ...

REMEMBERING A PATRIOT - Military mom memorializes son who died in National Guard helicopter crash. Continue reading ...
'TERRIBLE ROWS' - Prince William, Kate Middleton's marriage seems perfect, 'but it's not all sweetness' author claims. Continue reading ...
WATCH: 'Weed Church' and the fight for religious liberty in Denver. See video ...

VIDEOS

WATCH: JOE BIDEN 2024? Americans sound off on the need for a Democratic challenger. See video ...

WATCH: Florida lawmaker pushes for stricter term limits for school board. See video ...
FOX WEATHER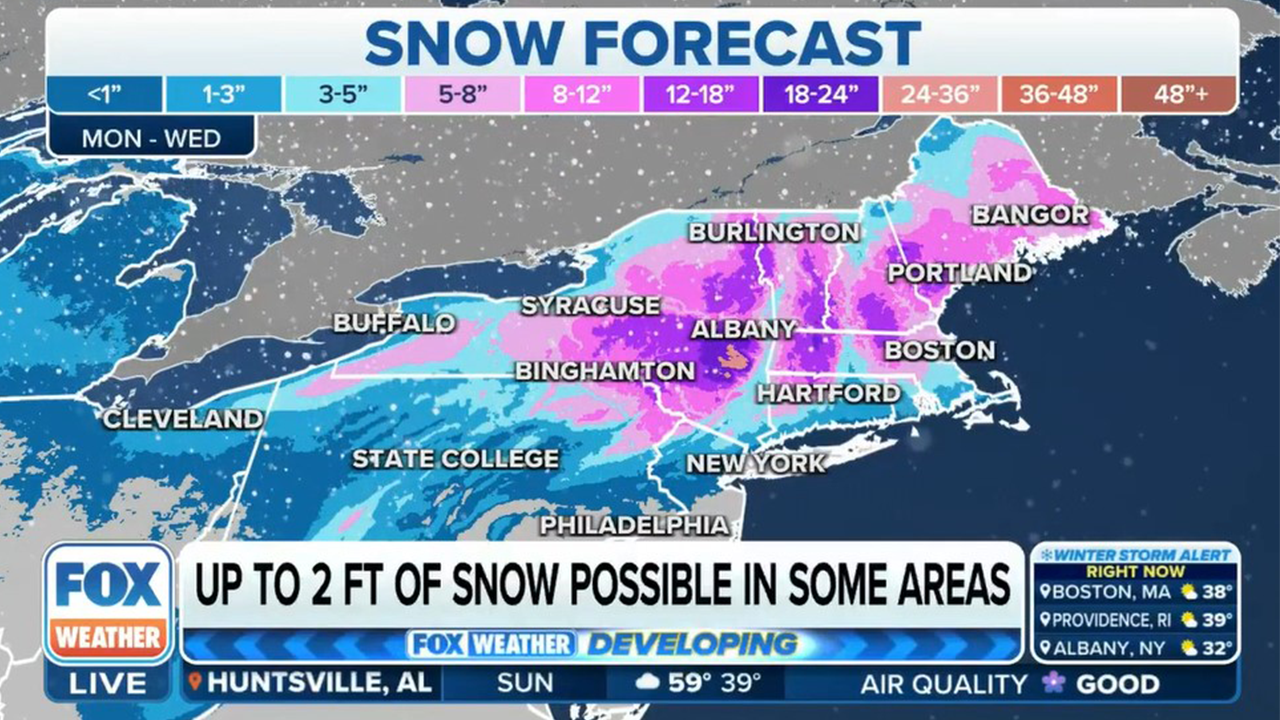 What's it looking like in your neighborhood? Continue reading...
THE LAST WORD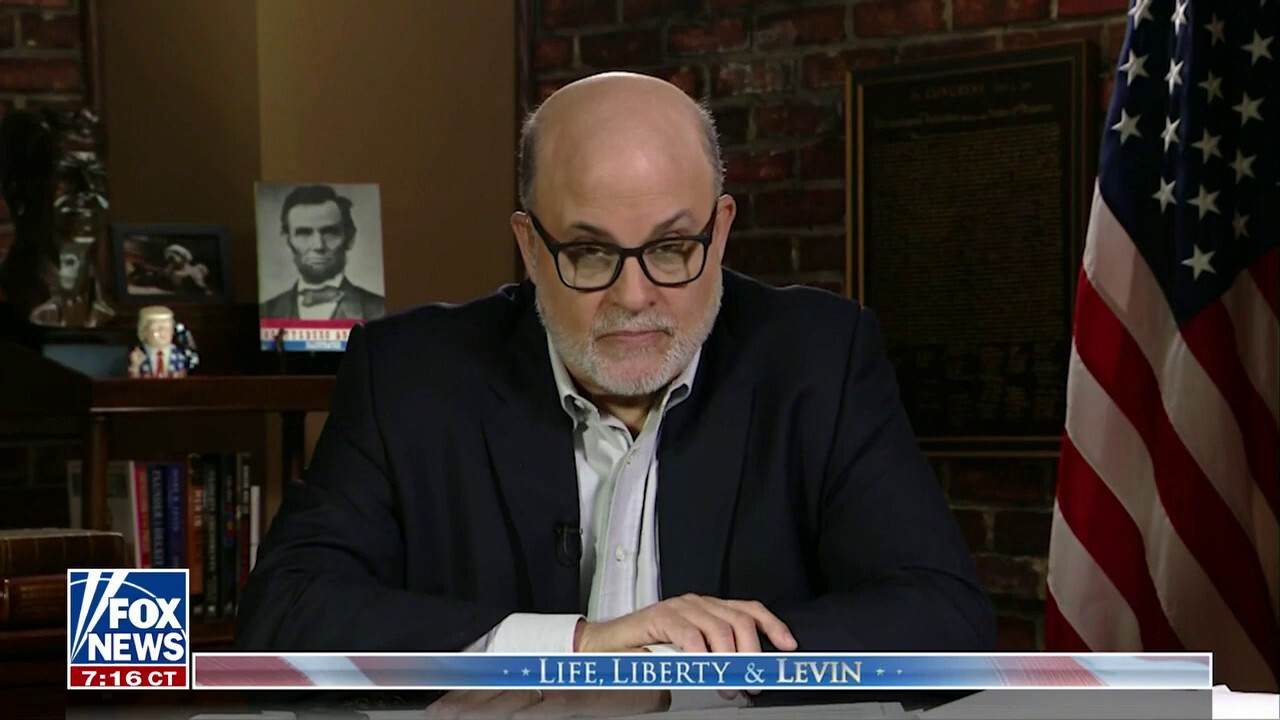 "This effort to try and turn conservatism into the KKK, into neo-Nazi ism is really amazing, especially considering the history of the Democrat Party and its embrace of the KKK and slavery and segregation and Jim Crow."
-MARK LEVIN
FOLLOW FOX NEWS ON SOCIAL MEDIA
SIGN UP FOR OUR NEWSLETTERS
Fox News Entertainment (FOX411)
DOWNLOAD OUR APPS
WATCH FOX NEWS ONLINE
Thank you for making us your first choice in the morning! We'll see you in your inbox first thing Tuesday.